What is Employee Onboarding - And Why do You need It?
Finding the best candidates for positions in your organization is just the beginning when building an effective team. The process of onboarding new employees is a critical factor in ensuring recently hired talent will be happy and productive, and yet, many organizations struggle with onboarding so let's go over some key goals and milestones to insure that onboarding new employees is done well for your organization.
Goals of an Effective Onboarding Process
Overall, effective onboarding should acclimate the new employee to the way your organization does things. It should allow her to become a contributing member of the staff in the briefest period possible, while engaging her to bring a clear-eyed view to the current process that may improve onboarding for future employees. Here are our steps for onboarding new employees.
• Acclimation – Acclimating a new employee is far more than just pointing out the location of the break room or explaining the parking situation. Every workplace has its own personality, and every company has its own goals and philosophies. Newly hired employees need to understand what the company expects from them and the specific role they will play in achieving team or company goals. At the same time, new hires need to be made aware of what they can expect from the company, such as management support, availability of resources or performance reviews. • Engagement -- A Gallup study showed a correlation between engaged employees and a company's profitability, turnover rate, safety record, absenteeism, product quality and customer ratings. An effective onboarding plan offers an ideal opportunity to boost employee engagement, such as fostering a supportive relationship between a new hire and management, reinforcing the company's commitment to helping employees' professional growth or proving that management recognizes the employee's talent. • Retain -- According to an article in 'Inc." about the costs of employee turnover, monetary costs to replace an employee can be as much as 150 percent of the annual salary. Most of these costs are hidden, reflected in lower productivity, reduced morale among remaining employees who are asked to do more and special knowledge or experience that only the departing employee possessed. Quantifiable costs can include fees to recruiters, interviewing costs and the cost to train a new employee.
Tips for Effective Employee Onboarding
Effective employee onboarding requires good prior planning. Ideally, the onboarding plan should be integrated with the recruitment plan. As soon as the decision is made to hire an employee, the plan to onboard the new hire should be outlined. Here are some tips we've learned along the way while growing FirstJob.
• Prepare a comprehensive, written statement of the new hire's responsibilities and objectives. • No later than the day before the new employee is to report for work, send an email to all current employees. • Choose an employee -- ideally a peer of the new hire -- to assist with orientation. • Supervisors and managers need to play a significant role in the onboarding process. It is during the early days that the future tone of the relationship can be established. As the onboarding process continues, managers should offer encouragement, review the employee's progress and provide feedback. • If possible, make lunch the first day a group event, with the entire department or office treating the new hire. • When new hires arrive for their first day on the job, their work area should be ready to go. Make sure the phone is working, the computer is functioning and that the area is clean. • Get feedback from current employees to help create an onboarding plan. Ask them how their first weeks or months could have been improved or what they wish managers had done during that time. • Be willing to be creative with onboarding. Mohit Garg wrote an interesting article on using gamification during onboarding and the reasons that it works.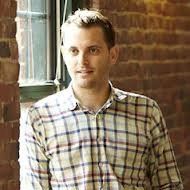 Austin is FirstJob's marketing guy. He is responsible for growing Firstjob into the biggest player in the millennial hiring space, and went to the University of California at Santa Barbara where he majored in typewriter maintenance, economics and political science.