On Tattoos and Hiring
As we wind down 2015, HR departments around the company are already furiously planning for their 2016 hiring season. We at FirstJob would love to offer a very simple way to fill your candidate pipeline a little faster AND help you target millennials more effectively. Sounds like a win-win, right? SO what is this magic bullet? It's simple; revise your company tattoo policy.
We understand where companies with tattoo restriction policies are coming from. Despite the relaxing corporate dress codes, attitudes about tattoos in the office remain mostly unfavorable, according to this study on body adornment. After all, if a client cares about your employees having tattoos, then it could adversely affect you and your business. And if it affects your business, then we're concerned. But when it comes to hiring, we have another viewpoint on tattoos in the workplace.
First, the general perception of how much tattoos affect business is amplified. At this point, 40% of millennials have a tattoo, which means 2 in 5 of your potential young hires are sporting ink. That's quite a lot, and if you decide not to hire them based on some body art, you're severely shrinking your potential talent pool. You need to avoid setting as many unnecessary barriers for young hires as possible while maintaining a sense of your brand's cultural identity. This brings us to our main three points.
Young jobseekers find it normal to get tattooed. So, companies that want to hire and retain the most talented millennial employees will have to find a way to get on board. In fact, as millennials become a larger and larger portion of the workforce, they expect more opportunities for self-expression; not less. Allowing a certain level in individualism in the office dress code is a great place to start. However, any compromise is a two way street.

Therefore, it's up to the potential employee to show that they're sensitive to the cultural norms of the business and industry they're interviewing for. If they're interviewing for a client-facing tax auditor role, it's important that they show the foresight to cover their tattoos during an interview. It's crucial that potential hires demonstration respect for both your time and the company's image. If they can't show that simple amount of foresight, it's a problem. You may rightly wonder less about the tattoos themselves, but more about what the lack of personal awareness could lead to down the road.

Consider the client facing exposure that the role requires before establishing a company position and creating a policy. Ultimately, you're worried about interactions first and foremost. Therefore the extent to which you worry about appearances should only be based on the impression an appearance makes. We'll give you one simple rule: Unless the tattoo effects how someone communicates to do their job effectively, it's probably okay.
In the end, your real goal is to attract and retain skilled millennial workers. So when interviewing, be aware of the effort the potential employee is putting forth and decide whether or not your company is going to be better off holistically with this new potential hire; tattoo or no.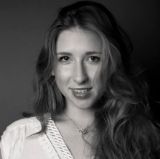 Alex Goldstein is a Social Media and Marketing Design Intern at FirstJob, and graduated from UCLA with a B.A. in Art History and World Arts and Cultures. She has recently fallen in love with scuba diving and plans to work on a dive boat in the future!