Hello Hires: How FirstJob Works to Fill Your Roles
Hello Hires: How FirstJob Works to Fill Your Roles
Over the last 10 years, pundits said, "the millennials are coming," so often and for so long that it's hard to believe, but right now--right this very second--50% of the workforce are millennials. Within 5 years, 75% of the workforce will be a millennial (born in 1986 or after). Millennials aren't the coming generation breaking into the workforce anymore. They ARE the workforce. What does this mean for your organization? It means that, in all likelihood, if you're interested in growing your team, you're looking at hiring millennials. And a lot of them.
When hiring at scale like this, however, you may run up against a problem, namely, when hiring at scale, you're hiring A LOT of people. This may seem like simple semantics, but it isn't because when you start to build out an HR team and hire robustly, it becomes imperative to begin reaching out beyond your network to make those hiring decisions. Your team will need to start to spend a lot more time prospecting, which will mean a lot of time interviewing on the phone, and in person, which inevitably means a lot of wasted time. The problem is simple: when your company begins to hire less expensive entry-level and early-career talent, how will your team scale while insuring that your company's talent level stays high? The problem is compounded by the simple fact that many of the people you'll need to hire have very little experience (hence early-career), so how will your team be able to thin-slice this group's resumes and make sure you have the strongest candidate pipeline possible? The answer is that you'll probably lean on sourcing engines like Indeed, LinkedIn and FirstJob.
At FirstJob, we do one thing, and we do it really well. We help companies hire jobseekers who have been in the workforce for between 0 and 5 years. Lots of sourcing engines are able to offer companies lots of resumes, but we're able to leverage our knowledge of millennials to help companies attract, engage and hire from a network of over 10 million early-career jobseekers.
As I said before, when it comes to differentiating between resumes that, frankly, can look largely similar, it's important that your team is able to parse them to find the true talent that can drive your company forward. At FirstJob, we're able to do this for you in a variety of ways.
First, we target jobseekers who meet your hiring criteria and live in your hiring area.

After that, we optimize your campaign to fill your candidate pipeline.

From there, we rank your resumes, saving your team time in prioritizing who to contact.

Finally, our candidates have all filled out job profiles including pictures, extracurricular activities and statements about themselves which are open to your team and allow them to get beyond the resume.
After all, when most of the early-career resumes you see look similar, you need to understand a little bit more about the candidate (were they president of their club in college?), in order to move them to the top of the pipeline.
In the end, hiring is always going to be an inexact science, but by using a sourcing engine like FirstJob that fills your candidate pipeline while ranking candidates and offering you a look into the candidate's real personality, you increase your odds of hiring the right candidate. Want to get beyond the resume? Try out FirstJob today.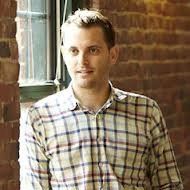 Austin is FirstJob's marketing guy. He is responsible for growing Firstjob into the biggest player in the millennial hiring space, and went to the University of California at Santa Barbara where he majored in typewriter maintenance, economics and political science.