Managing Millennials Effectively: Why Gen Y is Crucial to Your Organization's Future
Although the definition varies, millennials (also known as Generation Y) are typically considered to be people who reached legal age around the turn of the 21st century. Currently, millennials comprise approximately 33 percent of the global work force, with that number projected to rise past 50% by 2020. This means that these young people are the future of your business (and every business), so it's important that every business learn to manage this generation effectively — and include them in their succession planning.
The Millennial Persona
No generalization is universally true for all members of a group, but several extensive studies have been conducted to identify commonalities and tendencies among millennials. 
• Millennials are an entrepreneurial group, according to a survey conducted by the U.S. Chamber of Commerce, with close to 67 percent of the respondents reporting an interest in starting their own businesses.
• Millennials are a well-educated group. A 2012 study by Pew Research revealed that approximately one-third of all people between the ages of 25 and 29 in the U.S. had earned at least a four-year degree. However, this education has come at a price; the average college debt was $25,000 at the time of graduation.
• Millennials are social, with 75 percent reporting that have created one or more social media profiles.
• Millennials are very comfortable with technology. As a group, they grew up with home computers, the Internet, cell phones and video games. They are willing to embrace cutting-edge technology, and they often uncomfortable with employers who ignore technological advances.
What Millennials Want From Employers
Compared to the old-guard, millennials are untraditional employees. Generalizing again, baby boomers often worked for one or two employers for in their career, placing great emphasis on salary and job security. Millennials are far more unlikely to feel a great deal of loyalty to an employer just because they offer a job, but much more likely to feel loyalty for emotional reasons like a belief that the company contributes to the greater good or a belief that they're growing their skills for their chosen career path.
• Millennials want to feel that their employers are contributing to the greater good. They want to work for a company with a strong social conscience and excellent reputation.
• Millennials value transparency. They expect employers to be honest with them in all areas, from the quality of their work to the company's long-term goals.
• More than previous generations, millennials want their managers to be mentors. They want near-constant feedback, defined as a sense that their contributions are appreciated, that they have opportunities to develop their skills, and that they have the support of their boss.
• A study released in 2014 by Bentley University reported that 77 percent of the millennials responding stated that flexible work hours boosted productivity for those in their age group, while an additional 39 percent felt that increased opportunities for working from remote locations would increase productivity.
• More than 50 percent of the millennials in the U.S. Chamber of Commerce study stated that the company's benefits package was one of the most important factors they evaluated when considering an employer. However, millennials want to choose which benefits they receive, and if it is a choice between losing benefits and paying for them, they are willing to pay.
• Approximately 75 percent of the millennials participating in the Chamber study stated that they want to have a good balance between their careers and their personal lives. In fact, such balance seems to be more of a demand than a wish.
Millennials and Succession Planning
Every organization must embrace succession planning to at least some degree. Historically, internal promotions provide continuity and minimize disruption. If your business is challenged with identifying future leaders, then it's doubly important to focus on the millennial cohort. In fact, our core business is built on helping companies attract and retain millennials so if you need some help, let us show you how our marketplace can help.
Two things that we're often tasked with finding that don't live on a resume are flexibility and sociability. Lucky for us, these are great skills for any leader and, as a group, millennials tend to score well on these traits. They prefer the freedom to find creative solutions, rather than be locked into a rigid path. Early-career workers expect the respect and trust of others, and they are more than willing to give the same to co-workers, superiors and employees they supervise. They also tend to be more oriented toward fulfilling a purpose than following a rigid set of steps toward a specific goal. They therefore build relationships with those they supervise that enable others to exercise their creativity, and they are open to innovative ideas that are not their own.
Ultimately, however, the question is not whether you need to learn how to manage millennials or include them in your succession planning — you will have little choice, because within the next decade, three-fourths of your employees will likely belong to Generation Y. The sooner you learn to adapt to their unique needs, the better your chances will be of recruiting and retaining the best talent that the millennial generation has to offer.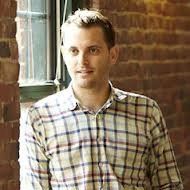 Austin is FirstJob's marketing guy. He is responsible for growing Firstjob into the biggest player in the millennial hiring space, and went to the University of California at Santa Barbara where he majored in typewriter maintenance, economics and political science.