Make Your Best Hire: The Perks of a Well-Traveled Candidate
Make Your Best Hire: The Perks of a Well-Traveled Candidate
In the workplace, millennials have done a great job earning a bad rap. Legend has it, they're entitled, self-absorbed, lack commitment, and play on their phones more than any self-respecting baby boomer would dare. While I can't defend the relentless screen time, I can speak to another area of critique: the post-grad travel years. Graduates who spend time abroad as opposed to immediately entering the traditional workforce tend to receive a half-hearted applause. A common response is, "Oh, I wish I could have traveled, but I had to start working after college." That's the best case. In the worst case, the journeyed candidate is written off as frivolous and unfit for a serious work environment. Likely, these misconceptions are filtering out some of your best candidates. Here are a few reasons why your recruitment team shouldn't discount the well traveled millennial with the less than lengthy resume.
Frequent travel builds both self-reliance and stress management skills. If the candidate has traveled solo, they've likely endured unexpected scheduling issues, tackled language barriers (or learned to speak a new language), and learned to connect with people who come from a different culture (tendencies which create a great salesperson). Dealing with these travel realities builds organizational competency that college simply can't provide. Solo travel experience indicates that a person has developed coping strategies to remain levelheaded and patient while working through unknown territory.
Essentially, a seasoned solo traveler is equipped with the skills to rebrand their time abroad as a mature self-starter who adapts quickly, makes confident decisions under duress, and is cognizant of the needs of those around them. That sounds like a productive and effective new team member. (And they'll have far more interesting stories to tell at lunch than that recently graduated, Peter guy.)
If you're still skeptical about hiring a candidate who has taken a few travel years, Professors Julia Zimmermann and Franz Neyer conducted a study for the 2013 Journal of Personality and Social Psychology, providing evidence for how extended time abroad influences personality development. The findings suggest that those who make the decision to travel display a higher level of extraversion and conscientiousness. Post-travel, they show higher levels of openness to experience, agreeableness, and emotional stability. This is probably because pushing out into the unknown forces travelers to adapt to new people, cultural practices, languages, and world views, which is exactly what any new hire will be faced with when you bring them on board.
So, take a look at your recruitment protocol, and reconsider the untraditional candidate. Their less than linear career choices might just make them your best hire.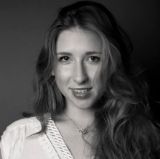 Alex Goldstein is a Social Media and Marketing Design Intern at FirstJob, and graduated from UCLA with a B.A. in Art History and World Arts and Cultures. She has recently fallen in love with scuba diving and plans to work on a dive boat in the future!