27 Excellent Questions to Ask Your Interviewer
An interview is a two way street.
While the hiring manager is busy determining whether you're a good fit for the role, you should be determining whether the role is a good fit for you. That means wearing a few different hats when you're in the hot seat.
On one hand, your attention will be focused on answering questions and making a good impression with information about yourself and just the right amount of banter (of course). On the other hand, you should be checking the position's relevance to your background and career goals. Landing a job you actually enjoy requires this second part… You have to pick them, just as much as they have to pick you.
To that end, equally important to the questions you're asked are the questions you ask to the interviewer. Not only will the right questions help you determine if the role is a good fit for what you're looking for, but the right questions will also help boost the interviewer's opinion of you as a prospective candidate. Hiring managers love seeing that you're actively engaged with the role and the company and are disappointed when you don't ask them anything about the practicalities of day-to-day life at the job.
To help you think about which questions you should ask in your next interview ( hint: not these), these questions are a good place to start:
The "Day In the Life" Questions:
• What can you tell me about the role that isn't in the description?
• Can you walk me through a typical day here?
• What was the primary struggle for the last person in this position?
• Will I be working with a team? How is the work divided and managed?
• What about my manager? Do you know anything about their management style?
• What is the most challenging time of (day, week, month, or year) for a person in the job? Why?
• What do you think the most important skill is for the person at this job to be successful?
• What hours are typically worked for someone in this role to be successful?
Career Track Questions:
• What does training for this role entail?
• How do you think the person in the role might progress at the company? Are there prospects for growth?
• Is there a process for employee feedback or review? What does that look like?
• Why is this position open currently?
• Is this a new position or was there someone previously in this role?
Questions about the Company:
• Where do you see the company in 5 years? 10 years?
• What can you tell me about this organization that isn't widely known?
• Do you feel that the work environment is more collaborative or more independent?
• How many people have joined the company in the last year?
• How do you feel about the company's position in the industry? What do you feel makes the company different? (For this one, make sure you have your own answer prepared as well.)
Questions About the Culture:
• What do you love most about working here?
• Is there time set aside to get to know people in other departments?
• What kinds of team building activities do you guys do?
• How do you think the culture has changed at the company over the past year?
What Comes Next Questions:
• What are the next steps in the interview process?
• Is there anything else I can do for you? Writing samples or other references?
• When do you expect to make an offer?
• When do you anticipate the person in this job will start work?
• Who should I stay in touch with (get name, job title, and contact information)?
There you have it. Pick a few of these to ask, and get the need to know information about your potential new role. Good luck!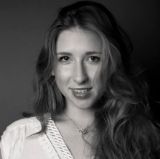 Alex Goldstein is a Social Media and Marketing Design Intern at FirstJob, and graduated from UCLA with a B.A. in Art History and World Arts and Cultures. She has recently fallen in love with scuba diving and plans to work on a dive boat in the future!