How to Answer the Most Common Interview Questions: Part 5
"Tell me about a time you…"
i.e. the behavioral interview question.
Behavioral interview questions have a nasty tendency to freak jobseekers out. But there's really only one reason for that to happen: not being prepared. The last thing you want to happen during an interview is being lobbed the question, "Tell me about a time you…" without having thought through any examples of the prompted situation.
Get up to speed on the first 4 most important interview questions to master, which you can find here. Now, onto business.
What is it/why is it asked/what is going on?
The behavioral interview question can come in many different forms, so it's important to identify the question when it comes your way and understand what the interviewer is looking for when they ask their version.
Generally, the interviewer will ask some broad question about your past experiences in order to gauge how you might respond to things in the future. Depending on the company and the role you're interviewing for, the interviewer might be curious about how you respond under pressure, how well you manage other people, how you work through problems with co-workers, or your ability to self-manage and work independently.
Examples of the question:
• Tell me about a project or idea that you planned and carried out.
• Describe a time when you had to solve a difficult problem at work.
• Tell me about a time you had to work efficiently under pressure.
• Describe a time when you had to manage a team.
• Tell me about a time when you made a mistake that effected other co-workers and how you handled it.
What to prepare:
Research the role:
The role you're interviewing for will give you indicators of which type of behavioral question the interviewer might ask, which will help you prepare the right type of response. For example, if you're applying for a PA position on a film set that requires you to respond to any crisis that might befall the production, the interviewer will likely ask you about a time when you had to carry out a task under pressure. Pretty logical.
How to nail it:
For your answer, you want to think of a short anecdote about an event, project, or situation in your life that you played a major role in the success of.
Highlight a specific quality or skill set that you've used to solve a problem, to lead a team through the completion of a project, or something like that. Your success story should come from a previous work environment, however if you're a recent graduate and have little work experience, it can be from something outside of work. Regardless, whichever behavioral interview question your interviewer decides to ask and whatever story you decide to tell, the goal is always to highlight your contribution, so keep your answer focused on your experience and what you learned.
Crafting your success story:
There is actually a formula for this; the STAR method. It won't tell you what to say; it'll just give you anchor points to build your answer around.
Here's how it works:
Situation- What was the context? Who was there? When was it, and what was your position?
Task- What were you asked to do, and under what different kinds of external pressures? Was there a time constraint? Was there a customer service issue to find a solution for or maybe a communication issue to solve?
Action- What did you do? If it was a team effort (I'll repeat this) what did you do? How did you create an actionable method to solving the problem? How did you integrate your approach with the ideas of your co-workers or peers? Did you take a leadership role?
Result- What happened as a result of your work? What did you learn from your experience?
There you go. This might be the most helpful mental flashcard we could give you. So go forth, and good luck!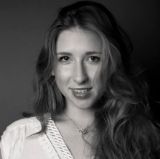 Alex Goldstein is a Social Media and Marketing Design Intern at FirstJob, and graduated from UCLA with a B.A. in Art History and World Arts and Cultures. She has recently fallen in love with scuba diving and plans to work on a dive boat in the future!