Job Hopping and When to Turn Down an Offer
Job Hopping and When to Turn Down an Offer
It can be really tempting to accept the first job offer that comes your way. Especially when you've been hunting for a while and finally got an employer to bite, turning down the first job offer that comes your way can seem insane.
The thing to remember is that the best first job for you may not come from your very first offer. Since you're new to the job-hunting game, you may not have known the buzzwords that live in every job posting. As such, there may be a real difference between the kinds of jobs you were willing to apply for at the beginning of your search and the kind of job you actually want. For instance, what does that sales/marketing opening really call for? Does anyone know?
In any case, when you have a job offer in hand, there are a couple of things to do.
1. Congratulate yourself. You got an offer. 2. Understand that if this company thinks you're worth an offer, others are likely to think so to. 3. Put your offer into perspective.
Think about it this way; you're (hopefully) going to be at your first job for a couple of years, and to make that time count you'd better like what you're doing. If you don't feel challenged or even interested, it's likely that you'll up and quit. People in their early 20's do seem to have a reputation for job-hopping (which might make it seem more okay to you), but leaving a position before you've gotten anything out of your time there doesn't do any good for you or the people you're looking to get hired with in the future. Leaving an early-career job within a year is a sign to future employees that you probably didn't get much experience in your field (not to mention that you may have exhibited a lack of direction).
Main Principle: Don't job hop. But how? Know when to turn down the wrong offer. To avoid having to make a bad job work, the key is being able to target red flags, or concerns that may grow into a red flag over time. Here are a few:
Not aligned with career goals:
One of the most important things to think about when you're looking for an entry-level job is your career path. Does the position you're applying for actually fit you or does it just sound cool to you at the moment? Compared to someone in the middle of their career, there's a bit more mental heavy lifting required when thinking about your early career goals, so if you need some help ask yourself these important questions. Get a sense of where you're going, or at least where you're not going.
Knowing where you definitely don't want to aim your career is a huge step in the right direction. It means you can be decisive, and that means you have power to turn down a job offer that isn't right. Think about what you're going to take from this prospective job. Will the skills you'll develop be useful in the future or just sound interesting? There's a big difference. When you haven't started your career, it's much easier to picture yourself in a position that doesn't make sense. I've definitely fallen victim of the "I could be this!" or "I could totally do that!" syndrome. The thing about these quick emotional reactions is that they don't last. So try to avoid a random career move, (even if it is at NASA.)
Not a culture fit:
Not everyone looking for their first job thinks about company culture. We know the competitive job market can make it a bit difficult to be picky about your work atmosphere. But then you get hired and realize how many hours you spend with your coworkers and how much you have to tolerate their music choices. (I'm only half kidding here).
Think about how well you got along with the people you interviewed with and whether you felt right walking through the office. Remember that beyond the world of unemployment and the crusades of job applications and interviewing, there is another world. In the world of being a young human being with a job, you want to feel excited and engaged with the people around you in the office. Otherwise the workday is going to be very, very long. Don't do that to yourself!
There is one caveat: Weigh your situation (how badly you need employment) with the conditions of the job. Depending on how you feel regarding culture or the career track, sometimes taking a job offer is the smartest thing for your situation. Take your time with the decision, and good luck.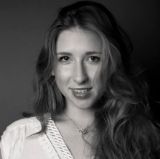 Alex Goldstein is a Social Media and Marketing Design Intern at FirstJob, and graduated from UCLA with a B.A. in Art History and World Arts and Cultures. She has recently fallen in love with scuba diving and plans to work on a dive boat in the future!