Revamp Your Resume for the New Year
Revamp Your Resume for the New Year
With the annual mini marathon of holiday parties, awkward run-ins with that guy you dated in the eleventh grade, and of course, the inevitable face-off with drunk uncle at the dinner table (comical as it may be), its safe to say that this time of year comes with a heavy handed dose of strange emotions.
So when things get a little out of hand, make sure to take the time you need to relax, (we're right behind you!). Have a cuddle session with your dog, and chill out with an inevitable screening of Love Actually. Bonus points for Home Alone. Trust us, you'll feel better.
The holiday season being what it is, just remember this: The older you get, the better you'll get at disregarding the chaos and instead focusing on what makes you feel recharged for the new year. Whether you're still searching for a job or you've already started your career, one of the best things you can do for yourself over the holiday break is to give your resume a quick dust and shine.
We've collected a short list of some of the most costly (and easily avoidable) resume mistakes that are likely keeping you from scoring interviews. Take a fresh look at your resume, especially if you haven't made edits since graduating in June, because it might just net you your dream job in 2016.
1. A Missing Objective:
One mistake that many early career job seekers make is neglecting to define an objective at the top of their resume. Given that you're just starting your career and may not have a lot of work experience, its important for you to spell out a definitive overview of your objective for hiring managers. Why are you applying for a position at their company? Here's where to make that exceptionally clear. Be specific about the type of position you're looking to fill, the type of organization you want to work for, what you'll contribute, and what you want to learn.
If you're interested in pursuing a job in Public Relations but haven't yet worked at a PR firm, clearly outline your intentions to start a career in the industry while referencing your background. The person reviewing your resume will start thinking about how you might fit into their world, and will continue reading about your education and experiences with your objective to guide their attention. Don't forget: if you're applying to jobs across different industries, you'll need to draft an objective section for each.
Here's an example of an objective that is way too general:
Seeking a position with a company, which will allow me to utilize my skills, abilities, and experience within my field of interest.
Here's one that's more specific and will direct the hiring managers attention where you want it:
Hard-working Business and Economics graduate seeking an internship in Supply Chain Management where I will apply my organization skills and academic training to help facilitate growth at the organization.
2. Fluff Content:
Early career job seekers often make the mistake of cramming the Experience and Accomplishments sections of their resume with insignificant or unsupported content. The effort to make up for a lack of work experience by listing every club meeting you've attended since high school isn't the most effective way to demonstrate your strengths as a job candidate. Another thing to avoid is creating a long list of organizations without actually specifying exactly how you've contributed to them. In general, employers care a lot less about where you've worked or volunteered and much more about your impact in the organization and relevant skills learned during your time there.
Instead of creating a near meaningless directory of boards, clubs, teams, etc., that you've participated in, highlight your most important experiences and accomplishments by talking quantitatively about your contributions. What assignments did you complete as a part of your position, and what additional projects did you assist on, or even propose? Did you introduce and implement new strategies that yielded better results for your team? Remember to be thorough in your explanation.
Related Quick Fix:
List your position title in bold before the organization title. Employers want the fastest way to get a sense of your involvement, and skimming over a list of organizations in bold will tell them next to nothing about what you've accomplished. This is your resume; so make sure to always highlight what you did, and not just what you've been affiliated with.
3. Missing Material:
While padding your resume is a clearly big issue, the other end of the spectrum is no good either. A lot of early career job seekers fail to put enough content on their resumes, thinking that they lack anything substantial to note for employers. This is usually untrue as well as a bad idea if you want the job. Everyone has had experiences where they've contributed to a problem, even found a solution, learned a new skill, or demonstrated leadership. These experiences don't have to be the result of a previous job or internship, so if you haven't had one, think about other times in your life where you've made an impact. Do your best to fill in the empty spaces on your resume.
4. Poor Organization:
The way you organize material on your resume is one of the most important factors for making an impact on hiring managers. Simply moving paragraphs into a different order might make the difference between scoring an interview and being tossed aside. It seems a bit ridiculous, but just remember how quickly employers have to read through the pool of resumes stacked on their desks. If they have to search for they information they want about you in a poorly formatted resume, they'll very likely stop reading.
First, know the difference between a chronological and functional resume format. Chronological resumes are best for job seekers who are more progressed in their careers, and have a good amount of work experience under their belts. As you may have guessed, a chronological resume will organize the information by date, starting from most recent at the top and moving into the past as you go down the page. For a recent graduate entering the work force, this isn't ideal; your most recent experience might not be what best shows off your value to an employer.
For entry level job seekers, choosing a functional resume format is the smartest option. Rather than organizing information by date, a functional resume organizes your information by how important a section is for showing off your worth. As a recent college graduate, your Education section should be close to the top, right under your Objective. Then, it's up to you. If you've received various awards and have a very strong Accomplishments section, put that next. If you're an Adobe master and know your way around the majority of the Creative Cloud, put your Skills section next. Its very simple simple formula: Strengths go first.
If you take just a few minutes out of your winter break to make these changes, we bet you'll start to see a different response from employers. Best of luck, and remember to check FirstJob.com for any new job openings for your dream company or role.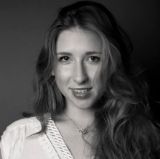 Alex Goldstein is a Social Media and Marketing Design Intern at FirstJob, and graduated from UCLA with a B.A. in Art History and World Arts and Cultures. She has recently fallen in love with scuba diving and plans to work on a dive boat in the future!