Correcting the Interviewer The Right Way
When you're deep into a job hunt and you finally land an interview, just about the last thing you want to do is offend your interviewer. One of the best approaches to hitting it off with your interviewer is to find common ground and build rapport, as this will only help you later on when they're making hiring decisions.
The thing is, there will be times when the interviewer makes a mistake, as people tend to do now and then. While you want to be honest, you can't always be right (in your mind) and agree with what the interviewer is saying at the same time. If you're being mindful of maintaining a good first impression, it's wise to avoid correcting your interviewer for the sole sake of "being right." That said, we like to think that there are tactful ways to showcase your initiative and opinion that will impress the interviewer as opposed to offending them. Try to strike the balance between saying too much and not saying enough, and it might just get you hired.
When You Catch an Interviewer's Mistake
If a human resources manager is conducting a screening interview for an entry-level job, they may have an idea of what the hiring needs are for the role but a poor understanding of your technical skill set. They could be operating under false impressions or simply make a genuine mistake when asking questions, given that they're evaluating proficiencies outside of their knowledgebase. In that case, it's perfectly okay to express a difference of opinion. If you have knowledge in a particular field and experience to back it up, the hiring manager will definitely appreciate if you politely point out an error in their thinking. However, what happens when the technical hiring manager is interviewing you and they make a mistake?
Correcting a Technical Hiring Manager
If you have a different solution to a technical question than the hiring manager, it doesn't mean they're automatically wrong. It also doesn't mean you're wrong, even if the hiring manager doesn't initially see how your solution applies. Often times there is more than one way to answer a question or solve a problem, but it's not a good idea to correct the hiring manager on the spot, (particularly if it is a group interview). If, upon further research, you can make a case for why your solution should also work with appropriate citations, don't be afraid to address it in your thank-you note. Just remember to be tactful.
When you draft your thank you note, avoid emphasizing the interviewer's mistake. Pointedly addressing an error while thanking someone for an interview will probably come off as impolite or unprofessional. The best way to include your discreet rebuttal would be at the end of your note, after you've already properly thanked the interviewer for offering you their time. While you should keep it brief, including your researched solution will show that you care enough about the issue to do your homework. What happens if you realize that you were actually wrong? The end of your thank-you note would also be a great place to acknowledge that you did a little research and realize your mistake. The hiring manager will see that you're willing to let go of your ego, and that you care enough to get things right.
Want to learn more about how to score a fresh graduate job? Check out our FirstJob blog.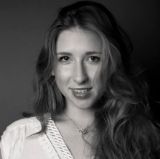 Alex Goldstein is a Social Media and Marketing Design Intern at FirstJob, and graduated from UCLA with a B.A. in Art History and World Arts and Cultures. She has recently fallen in love with scuba diving and plans to work on a dive boat in the future!