The Right Way to Ask for Time off Around the Holidays
The Right Way to Ask for Time off Around the Holidays
If you just began your career, there are probably many things you don't yet know how to do or how to ask for. Speaking as a boss, I can tell you that lots of entry-level team members essentially mimic the behaviors they see others exhibit at work, who they assume must know better than them. Lots of companies use this sort of socialization to create norms in the office. However, this also means that many young employees never learn the basics. Time off is one example I know well from experience.
When I was a first-year employee, I told my boss that I was taking off all of the Thanksgiving week on the Thursday before Thanksgiving. This did not go well. At the time, I was defensive about her anger because, to that point, I hadn't taken a day off in eight months. From her perspective, she couldn't believe that no one had ever explained how time off worked to me. Looking back on it, who would have done so? As the holidays near, let me explain how your boss thinks about time off and how you should think about it as well.
Time off from your superior's perspective
The first thing to remember is what your boss cares most about. No matter their ability to manage your workload or grow your career, they need to keep their focus on their team hitting goals. The key to doing that when managing a large team boils down to understanding how much time each team member will be spending on their work in a given time period. This gets tricky for them a couple of times per year, namely in the summer and around the holidays, and if you're new to the workforce or haven't thought of the problem from your manager's perspective, you may not have thought about the importance they put on planning.
The best way to help them? Let them know when you expect to be taking time off well in advance, even around holidays. Whether you're in a customer-facing role or report out internally, they'll want to plan their team's holiday coverage, and the earlier you ask for time, the more likely you are to get it and the easier it is for them to plan without worrying about unexpected asks from their employees.
Time off from your perspective
There is only one thing to say here. Take it. Don't keep it. A good boss wants you to take time off. It lets you recharge, it lets you spend time with your family and it helps you to appreciate their awesomeness. Take it, but please ask for it first.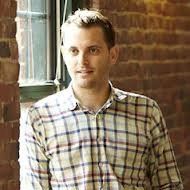 Austin is FirstJob's marketing guy. He is responsible for growing Firstjob into the biggest player in the millennial hiring space, and went to the University of California at Santa Barbara where he majored in typewriter maintenance, economics and political science.