What Your GPA Means for Your Job Hunt
What Your GPA Means for Your Job Hunt
For young college grads (and soon to be grads), GPA can be a touchy topic. Parents, friends and the academic system have placed a huge value on this simple number, and whatever its' faults, it's certainly put to use as a way to sift through early-career resumes. So, what does that mean for you as you enter the job market?
First things first: take a long, deep breath. No matter how your GPA will impact your first few interviews, there are always other indicators of your talents. Once you've got the interview, you'll land the job or not based on your ability to communicate what you know; not because of your GPA. That said, GPA can have an effect on your ability to get in the door for the interview, so it's important to understand why.
Why GPA has mattered for hiring:
The thing about being an early-career job seeker is that, almost by definition, you have very little work experience in whatever field you're applying to. Because the hiring manager often doesn't have much to evaluate as far as work experience goes, they need to find other "predictors" of your general competency. For a long time, the best predictor they had was GPA because of its ability to signal certain traits. Remember, despite what it may have been designed for, GPA does signal important non-academic aspects of your personality like willpower, discipline, and persistence. These are things that employers definitely care about. Researcher Michael Spence even won the Nobel Prize for conducting a study that validated the importance of GPA in hiring because of its power to convey these qualities. However, over the last couple of years, many companies have begun to realize that there are better ways for them to find the best hires than a simple number.
Why GPA doesn't matter that much:
GPA is the currency of academia, not of the working world. It has some value in other areas, but it's not the most (or even second-most important hiring factor) for recent college grads. So while GPA is used as a predictor that might land you an interview, it's weight mostly ends there. From the interview on, hiring manager are much more likely to care deeply about your leadership ability, awards, involvement with campus organizations, and the like. These experiences are what demonstrate your talents, interests, and depending on the role you're applying for, how well you would fit their position and culture.
When you approach your job search and are prompted for your GPA along the way, what matters most is your ability to learn quickly, adapt to new situations, and your time management skills. If you convey these things in your application and on your resume, you're in good shape as you approach your job hunt. If you need a little help figuring out how bypass GPA and put your best foot forward on your resume, check this out.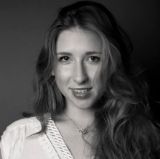 Alex Goldstein is a Social Media and Marketing Design Intern at FirstJob, and graduated from UCLA with a B.A. in Art History and World Arts and Cultures. She has recently fallen in love with scuba diving and plans to work on a dive boat in the future!