How to Deal with 5 Bizarre Interview Questions
So, you landed the interview. Congratulations! This is your time (and very possibly the only socially acceptable time) to celebrate by doing your very best Drake impression. Get those weird dance moves out. You deserve it.
Now, do your due diligence and research the company you're going to interview with. Check out the company's profile and don't forget to learn a little bit about the person you're interviewing with. Once you've done your homework, it's time to think about the actual questions that you'll be answering: the real meat and potatoes of any interview. Your interviewer will almost certainly pull out a few of the standards:
What's your greatest personal achievement? Why do you see yourself working for our company? Why do you think you're a good fit for this position?
But because it never hurts to be over-prepared, here is a short list of bizarre (but very real) interview questions that are so outlandish that they're sometimes literally designed to throw you off your game. Employers often ask strange questions not for the purpose of seeing if you answer correctly, but instead to see how you respond. Are you creative and daring with your answers or thoughtfully methodical? The point is to try and expose aspects of your personality that might not come through with your rehearsed "interview-mode" answers to more typical questions. If you want to put the icing on the cake of ultimate interview preparation, check out these bizarre interview questions and think about how you would respond.
If you were asked to unload an airplane full of jellybeans, how would you do it?
This is a great example of a question not only designed to test your problem solving skills, but also used to illustrate your unique thought process. A more analytical candidate might go into an in-depth description of a realistic method of unloading the jellybeans. This candidate would probably address all the potential variables with more questions back to the interviewer. They would ask about time constraints, budget constraints, recourses available for unloading, the size of the airplane, the location, and even the weather. You have to know if the jellybeans are going to melt, right?! Well, some candidates would want to know this kind of clarifying information, but not all. My dad happened to be sitting next to me while I read about how this Seattle-based young professional addressed the jellybean problem, and he gave me a very different answer. His reasoning: "Oh that's easy, just bring in a boat load of eighth-graders and have them go to town." Clearly a different type of thinker. Someone who responds with a more imaginative, even comically natured answer might be the perfect personality fit for the role. Or, maybe the more realistic and detail-oriented answer is what the interviewer is looking for. The point is, you can guess what the interviewer would want you to say, but you can never know. So the best bet with these somewhat "open" questions is to not worry about answering correctly. Simply answer how you want to answer.
How many people flew from Paris to London last summer?
This is a great question because it's impossible to answer with a correct, exact number. This leaves you with essentially two ways of thinking about a response. The first option would be to approach the question with an estimation. If there are five airlines that fly from Paris to London five times a day, and there are 150 people on each flight, then 3750 people are flying a day. If there are three months of summer, then 337,500 people flew last summer. Ok then.
While there isn't really an issue with approaching this question logically, there might be a better way that shows more of your unique way of thinking. You can easily cook up some simple math to produce an estimation, but that doesn't show the employer very much about your ability to think outside of the box and redefine the scope of the problem. Many different kinds of professional positions require a certain level of creative thinking, and so the employer likely wants to see if you can take a problem and look at it with an unconventional lens to either figure out a solution, or even find a trump card. For example you could say, "People can't fly. So probably zero. However I'd be pretty excited if it were more than that!" Another answer could be, "However many people came to their senses and decided to hop over to the superior European city!" These answers give the interviewer much more of your personality. Ultimately, that should be your goal.
How would you describe the color yellow to a blind person?
Here's a question that will almost certainly benefit the more creatively minded. Of course you could ask if the blind person happens to be educated in physics in order to complete the question with an encyclopedic outburst on wave theory and light refractions (if you can do this I'd actually be really impressed). However, there are so many ways you could approach this question that speak more to your communication skills and big-picture thinking. Maybe you're interviewing for a managerial position, in which case you'd need to illustrate high-level concepts to your employees. Your employees have to have an idea of what's going on without being bogged down by details above their pay grade (literally). Maybe the position requires that you speak constantly with individuals from different departments. In both cases, the interviewer is likely testing to see if you can effectively communicate ideas by highlighting not only what's most important, but by highlighting an essential, core concept.
My advice would be to go with a metaphorical answer (especially if you haven't recently graduated with a physics degree). You could respond by drawing on senses other than sight—such as touch—that a blind person most likely has a higher awareness of. I would say something like, "Think about what coldness feels like. Freezing cold. Now think about heat. Yellow is the color illustration of the exact middle of those two sensations." You could just say something about how yellow is the perceived color of the sun. However, describing yellow as a middle point on a spectrum would help to pinpoint the concept a bit better. Color itself is a relative phenomenon. So, another great option would be to talk about yellow as it relates to green and red. If green means safe or go, and red means stop, yellow means wait. You could describe yellow as indicative of caution. However, I think my favorite response so far is one from my co-worker. He says: "Simple. Yellow makes you hungry." Just ask McDonalds.
If you have 1.5 ducks that lays 1.5 eggs in 1.5 days, how many eggs does 3 ducks lay in 3 days?
This is a question I was asked during a real interview of mine, and there is definitely a correct answer. However, it's clearly an intentionally bizarre way to frame a somewhat simple algebra problem, and was probably used to test my ability to think through unclear situations. I just remember feeling like he repeated the words "one-point-five ducks," about fifteen times. I was nervous, but I got it right. Without taking the time to think through the solution, I said, "Well, six?" The interviewer chuckled mildly and moved on with other questions, and I'm sure he was aware that I was a lucky guesser. The point here is not to mindlessly fabricate random answers, but instead to acknowledge where your headspace is during an interview. I made the judgment call to risk getting the question wrong in order to spend as little time as possible on a question I was uncomfortable with. Another option would have been to remark on what a "one-point-five" duck laying an egg would look like. If nothing else, you're keeping the ball rolling, and that's what the interviewer wants to see.
Here's one more question for the road:
How much would you charge to clean all the windows in Seattle?
Don't even try to pull the estimation card with this one. You're better than estimation! If I were posed with this question, I would say around 15 bucks a window. Think about it.
And just remember: your interviewer isn't evil. They aren't trying to make you uncomfortable (well, maybe just a little bit). They're actually very intelligent and know how to tease out aspects of your character that are essential for determining if you're the right fit for the role. Have fun with these questions, and good luck.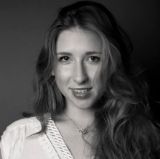 Alex Goldstein is a Social Media and Marketing Design Intern at FirstJob, and graduated from UCLA with a B.A. in Art History and World Arts and Cultures. She has recently fallen in love with scuba diving and plans to work on a dive boat in the future!