Career Options for Sociology Majors
Career Options for Sociology Majors
If you graduated with a Sociology degree, or any humanities degree really, there's a chance that you're slightly mystified about what your career path. And you're definitely not alone.
It's a common response to feel like you need to find a job immediately after graduating, but that can lead to a rushed and incomplete reflection of your skill set when you fill out job applications. So don't rush! This may seem like common sense, but believe me, when you're filling out 10-15 jobs applications per day, it's easy to fall into generic mode. DON'T DO THAT.
A great exercise for every recent grad to do is really meditate on how your experiences (school courses, papers and general experience) helped to build your specific thought strategies and awareness'. That way when you approach job hunting through your personal connections and sites like firstjob.com, you'll be targeting roles that require the particular understandings you've developed (much of the time without even realizing it). Remember that studying sociology uniquely cultivates both creativity and analytic problem solving. Using a scientific lens on the nebulous study of human social behavior requires nothing less! Your skills are potentially useful to jobs in law enforcement, education, business, government services, and much more. Within each of these industries is a wide range of entry-level roles ideal for any fresh grad job candidate. If you want some inspiration as you approach your job hunt, here are a couple of jumping off points:
Typical New Grad Jobs for Sociology Majors:
Career options are always available for social workers or service coordinators for sociology majors. However, if you stretch your imagination a bit, you can see that the skills that make a good social worker can also help you work as a police officer or as a non-profit professional. Don't limit your search solely to social work if you'd rather branch out into a wider area. Try applying to some of the following new grad jobs:
Public Relations Professional – From your study of human networks, you understand how little things that companies do can go viral, both positively and negatively. So, why not be the face of a company you believe in, and make sure that company lets the world know about all the good it does? You're well equipped to best represent the company to public eyes, and make sure people understand its message.
City Planning – If you work for the city or county, you will be making use of your knowledge of social structure. You understand the complexity of how social groups interact, and how to handle the differing needs of these individual groups. Community developers often need this type of insight to do their work well.
Health Professional - You can join any number of health organizations dedicated to everything from suicide prevention to substance abuse. Even if the particular agency doesn't focus on assisting individuals and instead focuses on larger community issues, non-profits and federal agencies hire sociology majors to help advance their social mission.
Human Resources - Sociology majors can make great human resource professionals for the same reason that psychology professionals do. They understand complex social dynamics that can be used to make an organization a better place to work.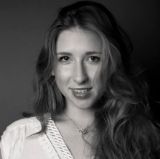 Alex Goldstein is a Social Media and Marketing Design Intern at FirstJob, and graduated from UCLA with a B.A. in Art History and World Arts and Cultures. She has recently fallen in love with scuba diving and plans to work on a dive boat in the future!