Keeping Your Career in Perspective: Mistakes to Avoid at Your First Job
Keeping Your Career in Perspective: Mistakes to Avoid at Your First Job
Our blog focuses on lots of reasons that organizations and companies should look to hire millennials. And there are thousands of reasons, not least that young employees bring a new set of eyes to problems (generationally), are naturally curious, and naturally want to learn more in their chosen field.
However, these attributes can also add stress to a workplace in unwanted ways. It's important to be innovative, but it's also important to pick a project and execute on it, purposefully. It's important to be naturally curious, but to also respect other employees' time. As a person who has managed people at different stages of their career, here are some important things for millennial talent to keep in mind as they begin their careers.
1. Comparisons—Early in my career, I was working for a company and figured I was doing a good job. After a year of hitting growth targets, I had a couple of my ideas executed upon throughout the company and I figured when a promotion was available, it would go to me. Then it went to someone else and my first reaction was to compare my work to theirs. That is the WRONG reaction for a couple of reasons. Rememeber, you will never know the context in which someone else made their promotion decision. And you know what? At the time they made the decision, I really wasn't ready for more responsibility. I was in the right place. (Obviously, this is way easier to see now, than it was then.)
2. Work Schedules—Who is that person that leaves at 5pm every day? You work until 7pm or 8pm three or four nights a week. That's great. The company and your boss appreciate it. However, don't begin to think that others don't work the same or more hours than you do. And certainly don't begin to compare your schedule to others as a reason for more pay, more prestige or a promotion. Maybe you stay until 8pm. That's great. But you're young, so maybe you go out at night with coworkers and get in the next day at 10am or 1030am. Meanwhile, your colleague with children got in at 7am. So sure, they're leaving at 430pm, but they also got a headstart on you and possibly aren't dealing with the same self-induced headache ☺
3. Coworkers—At companies large and small, there are often many projects happening all at once. Invariably, you'll have very little exposure to some of these projects—after all; you can't be everywhere at once, and you're focused on your own projects. This lack of knowledge can sometimes lead young (and old) employees to assume that the workgroup they know very little about must be working too slow or getting nothing done. Do NOT do this. It is always best to assume that the people you work with and for are competent and hard working until proven otherwise. Why? Because they probably are. This leads me to the last point.
4. Transparency—We've written hundreds of times about the importance of team transparency and a coherent vision for companies hiring millennial talent. It is very important that companies keep everyone apprised of what is happening at regular intervals to avoid falling into the trap where coworkers believe others aren't working hard enough. However, for you, it is VERY important to keep perspective on your career.
The first thing to know is that transparency is time consuming. What one employee thinks is not transparent of another, the other employee thinks of as a decision they had to make quickly without a lot of back and forth. Second, when you join a company, you are choosing to become a PART of something greater than yourself. You were hired to do a specific job and become an expert at that job. Others were hired for the same reason. A couple people, either the founders or the C-Level team, were hired to steer the ship. If you believe in them and in the company's mission (and you should since you agreed to hop on board), then let them do their job. As part of that job, they should value transparency and work to provide it at regular intervals (monthly or quarterly at the least), but you should expect the full story on their timeline; not yours.
As an employee, you should expect to work for a company that values your time, your input and your ideas. Just make sure that you value the same things in your coworkers too. If you do that, you'll be surprised at how much they'll work to help you get ahead in your career.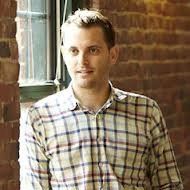 Austin is FirstJob's marketing guy. He is responsible for growing Firstjob into the biggest player in the millennial hiring space, and went to the University of California at Santa Barbara where he majored in typewriter maintenance, economics and political science.