Career Options for History Majors
Career Options for History Majors
If you're a recently graduated history major, you may be slightly baffled about your next steps, along with the rest of your fellow humanities majors. It's likely you've already thought about what it means to enter a discipline with some ambiguity in your future career path. You're probably getting a fair share of "I see! So, law school?" reactions from people you meet, which may feel really exciting! Of course, law school is a fantastic option for some, but if you don't feel the same then keep reading. You'll be surprised by how many doors are open. As a history grad, you want to find a career that employs the skills you've worked hard to develop and that are relevant to your interests. Here are just a few of the talents you've refined at school and the career options they go hand-in-hand with to get your job seeking mind going:
You Have: Kick Ass Writing and Communications Skills
As a history student, there's no question that roughly 80% of your life is devoted to writing papers. You're either very used to writing by now, or it's simply what you love. And you better have a clear, thoughtfully arranged argument prepared if you're ever going to raise your hand in discussion.
Some Possibilities: Editorial Assistant, Screenplay Writer
Editorial Assistant: This is a great entry-level position that will utilize your writing skills, and start you on a career path with a wide range of possibilities. With the rise of digital publishing, there are many opportunities to work for online publications, writing website content or managing social media.
Screenplay Writer: You already know how much story telling goes into the writing of history. Have you considered writing a story yourself? With your knowledge base and writing skills, you're well equipped to structure a screenplay based on your area of concentration. There are a ton of films that focus on major historical events, which gives you the opportunity to focus instead on a lesser-known perspective.
You Are: A Rare Mix of Objective and Creative
This is your kill card – a personal attribute that you should really be proud of. You're grounded in truth, as there is less room for theorizing in history compared to sister humanities disciplines. However, you're also creative enough to construct an innovative argument about events that have been anchored in dominant conceptions.
Some Possibilities: Content Strategist, Political Advocate
Content Strategist: Content Strategists create and promote a company's story, and have become an essential aspect of modern marketing. Your goal will be to maximize the impact of company articles, videos, and other media. Ultimately, you'll establish a brand identity by defining a voice for content.
Political Advocate: You can work for a political think tank or help run a campaign. This is where your creative interpretation of events will come in handy. A job in politics can be ideal for someone who understands how political decisions impact history.
You Have: Critical Thinking and Analysis skills
You've been trained to tease out finer details, and to make connections in an endless pool of varied information. You can identify meaningful patterns and figure out the relative importance of historical events. These skills will help you everywhere you go, but here are some entry-level options:
Some Possibilities: Archivist, IT Assistant, Business Analyst
Archivist: As an archivist you are essentially an information manager, and can work for an individual, a company, government, museum, etc. Your ability to synthesize data will be helpful when pouring over content. One great thing about this position is that you can find work in almost any type of institution that's most interesting to you.
IT Assistant: You can score an entry-level IT job with a history degree and base level computer skills. It's possible to specialize in a particular software package without ever getting into programming. You'll be collecting, reviewing, and organizing data into reports for upper management.
Business Analyst: History majors tend to do well in these positions, and often end up as managers because of their ability to think long range and spot patterns in business cycles. These skills are valuable when solving problems and creating strategy. For any business analyst position, bring a lot of enthusiasm and a desire to work in a fast-paced environment.
You have: A Strong Passion for a Particular Historical Subject:
Guess what? If you have a defined interest, you're already ten steps ahead of many of your fellow graduates. So, go with it! Maybe you're a Foucault expert obsessed with studying power relations. You would launch into a detailed lecture on French colonization of the Americas in a second, if someone would let you. Don't fall into the trap of thinking grad school is your only way to pursue such a specialized interest.
Some Possibilities:
Really think about how your historical interest plays out today. If French colonization of the Americas gets you excited, you may have an interest in present day power relations and Native American poverty. A career in law may sound more interesting if you're focusing on federal recognition of tribal sovereignty or Native citizenship.
Alternatively, use your interest to help target companies you want to work for. Many of the previously mentioned job options are available at a wide variety of institutions, so find one that sounds interesting! Apply for a content strategist position at a non-profit or an archivist position at a natural history museum. As a history major entering the work force, it's time to get creative. Happy hunting!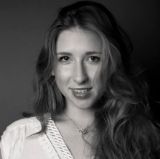 Alex Goldstein is a Social Media and Marketing Design Intern at FirstJob, and graduated from UCLA with a B.A. in Art History and World Arts and Cultures. She has recently fallen in love with scuba diving and plans to work on a dive boat in the future!